Spirit Catholic Radio Celebrates the Year of Faith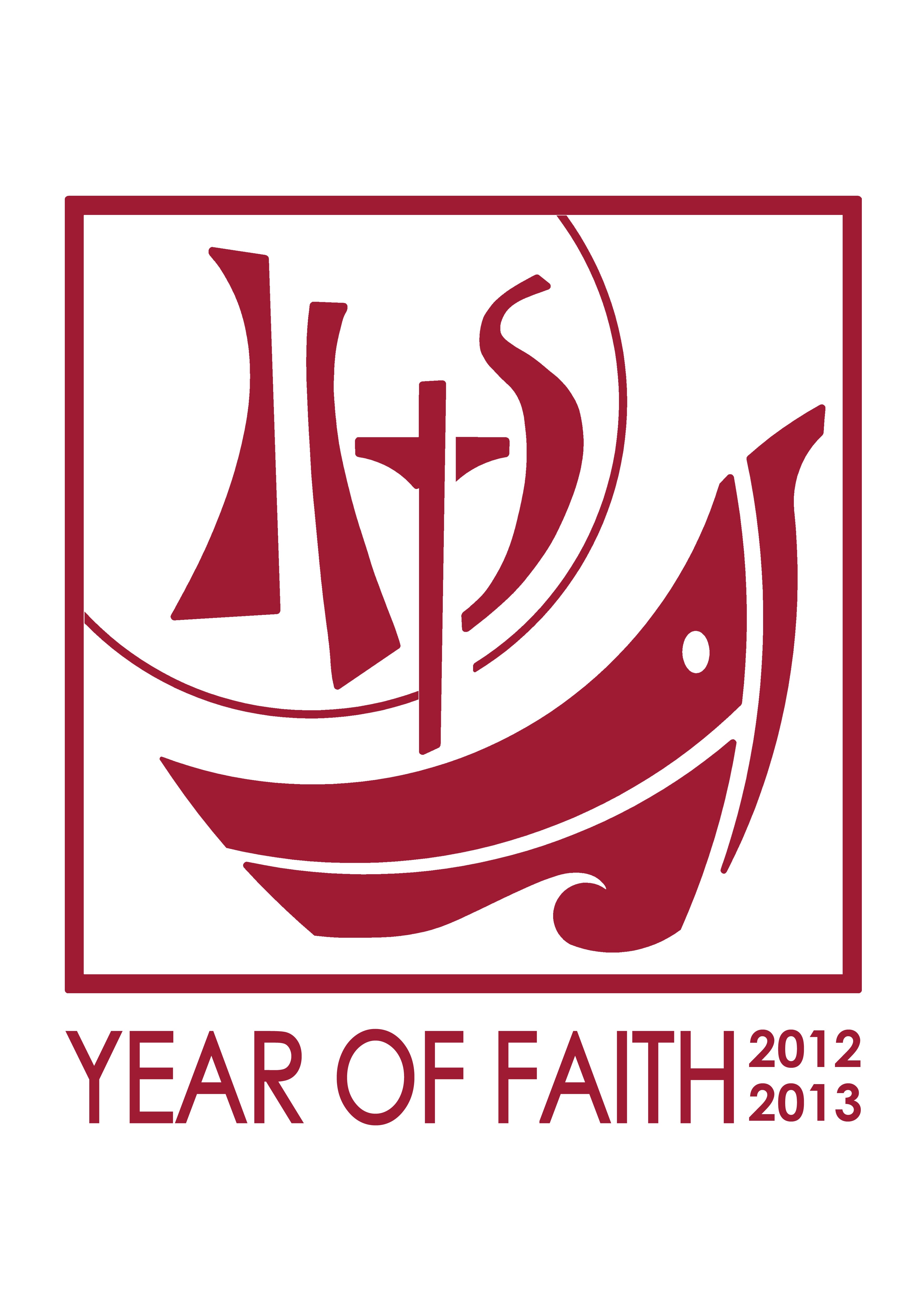 The Year of Faith--which began October 2012 through November 24, 2013--is a "summons to an authentic and renewed conversion to the Lord, the One Savior of the world" (Porta Fidei 6).
In other words, the Year of Faith is an opportunity for Catholics to experience a conversion – to turn back to Jesus and enter into a deeper relationship with him. The "door of faith" is opened at one's baptism, but during this year Catholics are called to open it again, walk through it and rediscover and renew their relationship with Christ and his Church.
On this page you will find a variety of resources to help you renew you baptismal call by living out the everyday moments of their lives with faith, hope and love.
---
A Family Prayer For The Year Of Faith
O God our Father,
in Jesus you call all Christian families and homes
to be signs of living faith.
By the light of the Holy Spirit,
lead us to be thankful for the gift of faith,
may we grow in our relationship with Jesus, your Son,
and be confident witnesses to Christian hope and joy
In the name of Jesus Christ our Lord.
Amen.
Year of Faith Saints
Click here to view and learn about the Year of Faith Saints.
Saints for the Year of Faith include:
St. Isaac Jogues, S.J.

St. Frances Xavier Cabrini, M.S.C.

St. John Neumann, C.Ss.R.

St. Elizabeth Ann Seton, S.C.

St. Rose Philippine Duchesne, R.S.C.J.

St.Katharine Drexel, S.B.S.

St. Mother Théodore Guérin, S.P.

St. Damien de Veuster of Molokai, SS.CC.

St. Marianne Cope, O.S.F.

St. Kateri Tekakwitha

(shown left)

Blessed Francis Xavier Seelos, C.Ss.R.

Blessed Junípero Serra, O.F.M.

Venerable Pierre Toussaint

Venerable Fulton Sheen
Prayer for the New Evangelization
Pour forth your Holy Spirit to inspire me with these words from Holy Scripture.
Stir in my soul the desire to renew my faith and deepen my relationship with your Son, our Lord Jesus Christ so that I might truly believe in and live the Good News.
Open my heart to hear the Gospel and grant me the confidence to proclaim the Good News to others.
Pour out your Spirit, so that I might be strengthened to go forth and witness to the Gospel in my everyday life through my words and actions.
In moments of hesitation, remind me:
If not me, then who will proclaim the Gospel?
If not now, then when will the Gospel be proclaimed?
If not the truth of the Gospel, then what shall I proclaim?
God, our Father, I pray that through the Holy Spirit I might hear the call of the New Evangelization to deepen my faith, grow in confidence to proclaim the Gospel and boldly witness to the saving grace of your Son, Jesus Christ, who lives and reigns with you, in the unity of the Holy Spirit, one God, for ever and ever.